Hi,
To change value field of theme via language file, you can do follow one of 2 method below.
Method 1. Edit po/pot file(in directory languages) as image below(root is my theme):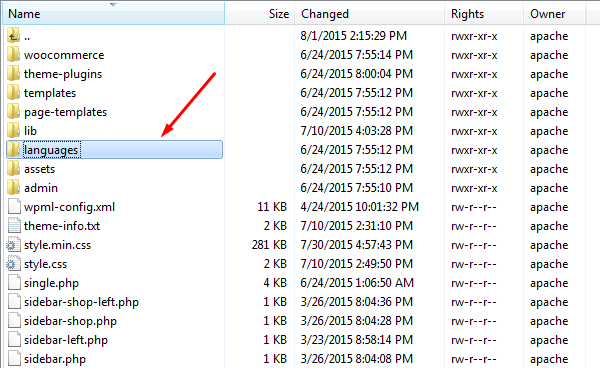 – Rename file corresponding with your Locale here: https://make.wordpress.org/polyglots/teams/
(In this artcile i will get example: change en_US.po to it_IT.po). View image:



– Then download & install Gettext Translations Editor software(free) at: https://poedit.net/wordpress
– Edit new file(it_IT.po) with software just installed.
– Change/add value as you want, then convert po to mo file via http://po2mo.net/.
+Open http://po2mo.net/ choose po file, click Convert button.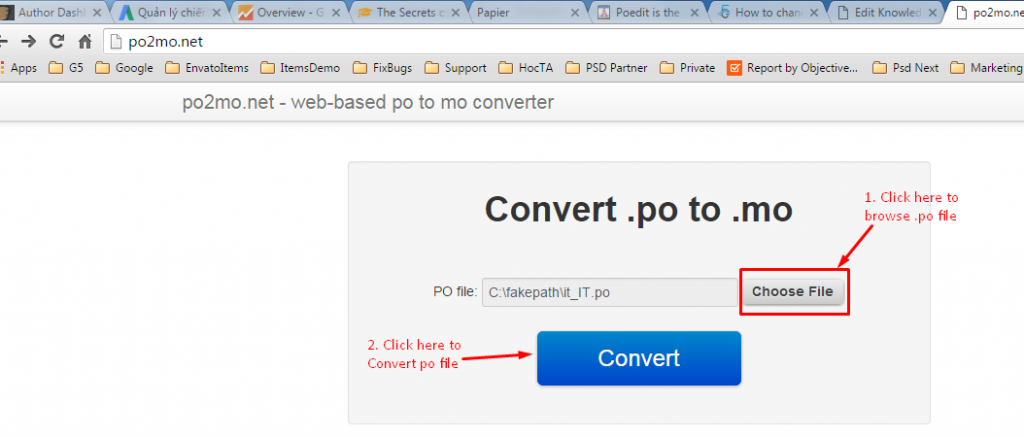 + Then download mo file after convert.



File downloaded has name look like: abcdedg_it_IT.mo, change file name downloaded to "your_local.mo" file. Example: changed to it_IT.mo
Method 2. Download and install software Gettext Translations Editor at https://poedit.net/wordpress then open/edit file po/pot on path as image above(method 1).
After changed content/value, click Save:
– If exist po/mo files language as you want => it will override current.
– If not exist, do follow: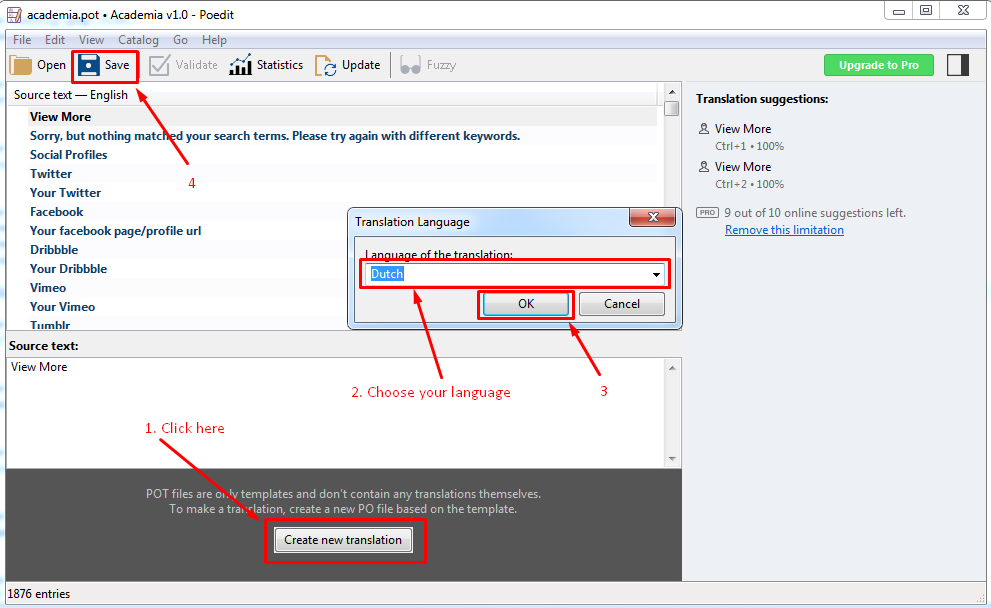 After all, you will get file name look like: it_IT.mo
Last step for both mothed: 
Copy/upload .mo file up to languages directory(in my theme) on your server.
Note: to active your local language, you must go to Settings >> General menu, do follow: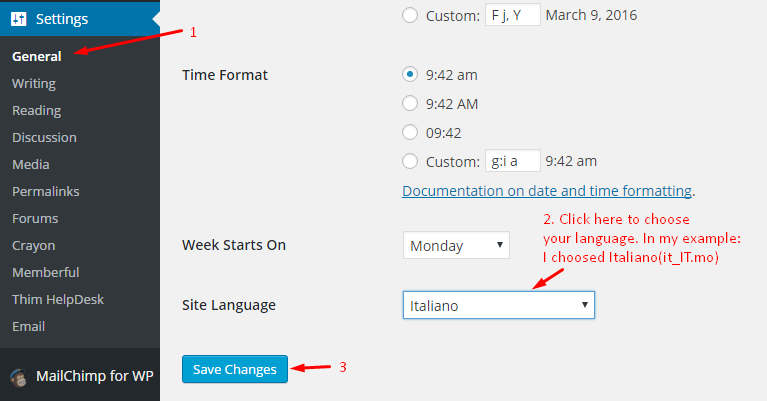 Thanks
G5Theme