These video guides will explain How the Preset work and How to use Preset properly on your website (example on MOWASALAT theme, it is similar to other G5Theme items which has been used Preset)
Note:  Preset is not applied for these items: ORSON, PITHREE, PORTON, HEARTSTONE, ACADEMIA, MEGATRON, HANDMADE, WOLVERINE, DARNA, INNOVATION, GROVE, ZORKA, CUPID.
You could consult our guide on How G5Theme Options work for more details about the relationship between Theme Options, Preset and Page Options and How to use them to create your website.
Preset are Page Options that were set beforehand to facilitate use, it will override settings in Theme Options on all pages applyed it.
How to Add New Preset and Apply Preset to a Page/Post
Add a new Preset by accessing to Preset panel in G5Theme options, click on Add New button and follow these steps as below: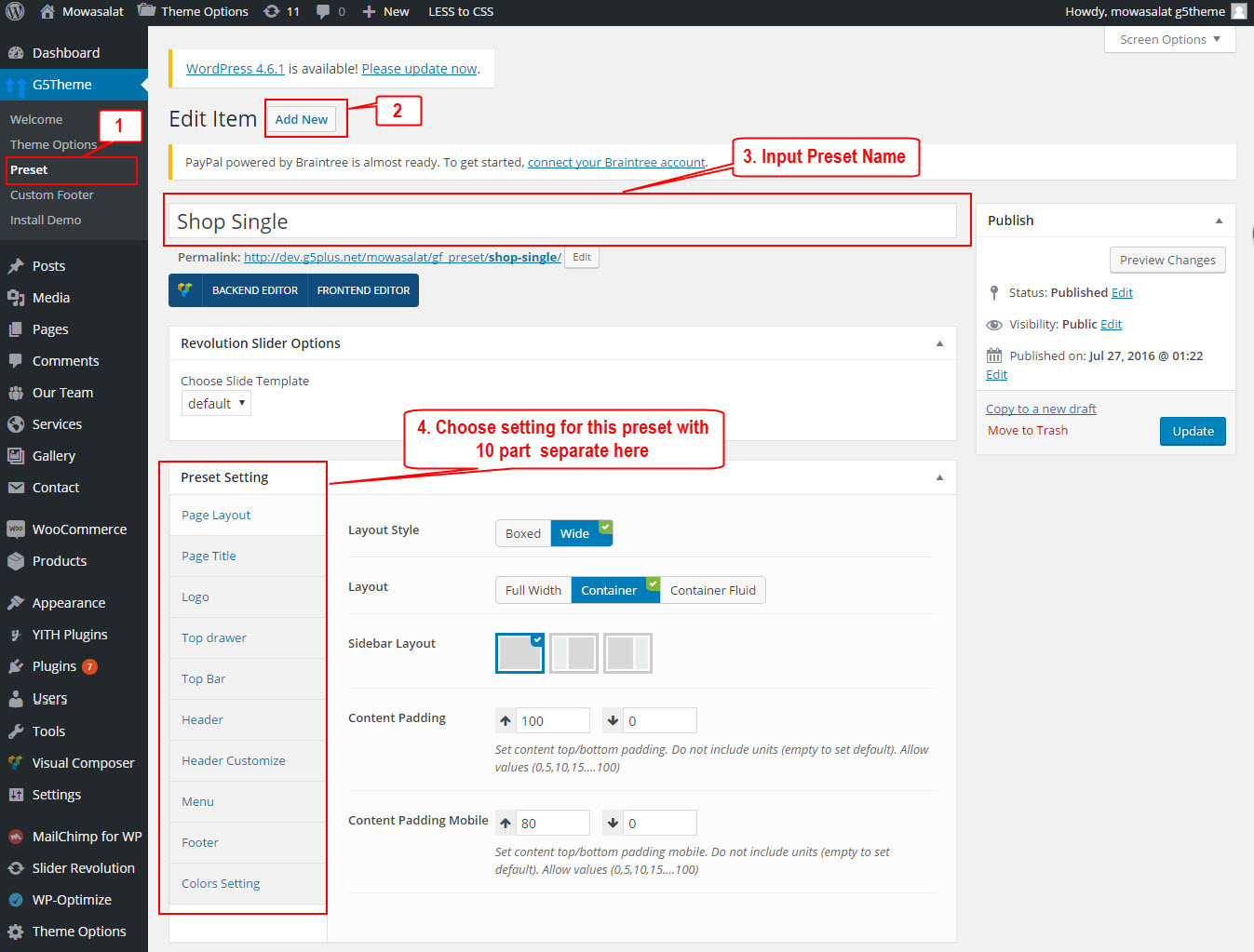 Add new Preset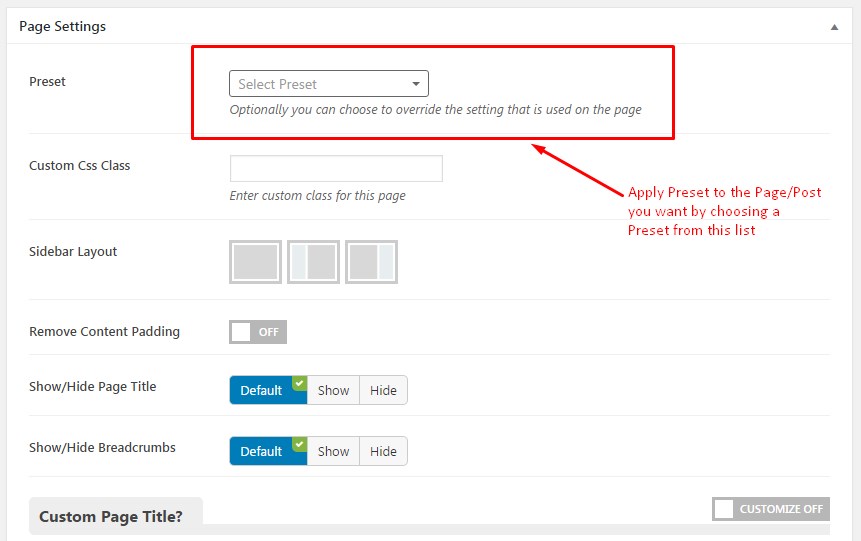 Apply Preset to Page Options
How to apply Preset to Theme Options
Access to Theme Options, select the Preset you want to apply to Theme Options then press "Load Preset" button to get all values from the Preset settings to similar options in Theme Options.
Apply a Preset to Theme Options does not only affect to an option but also all options in Theme Options.
Note: Once you choose a Preset and press Load Preset button, it will get all current values in this Preset and apply to options that corresponds in Theme Options (it means that if you change any option in this Preset later will not affect to Theme Options).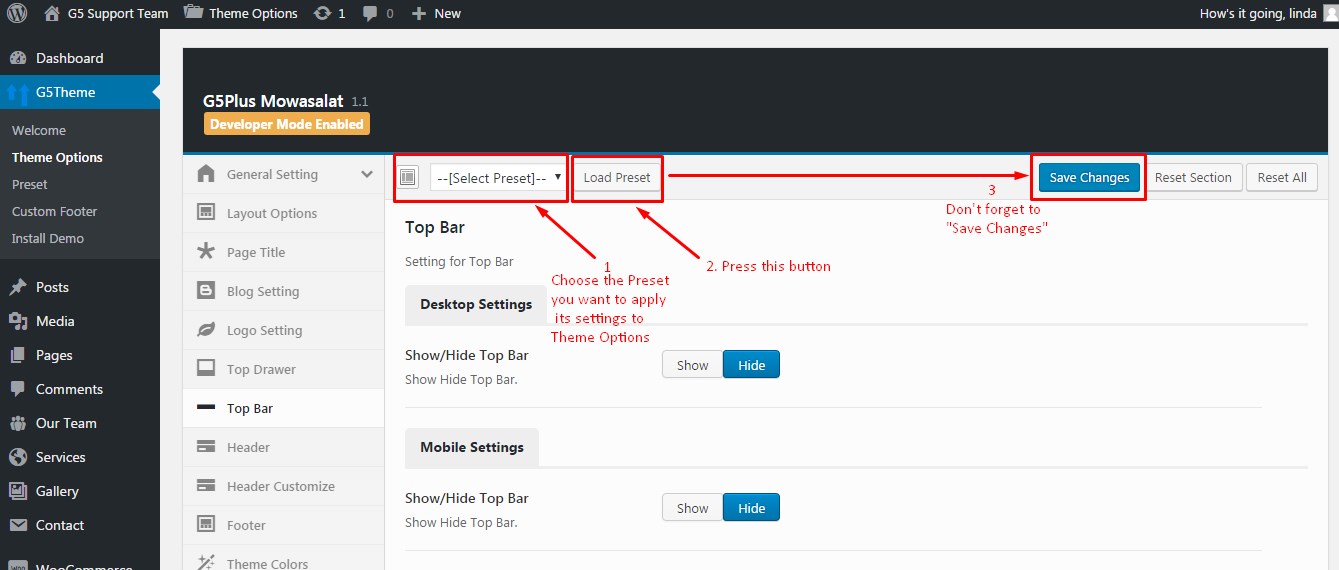 If you have any troubles configuring your website applications with the above settings you can contact the G5Theme Support team by signing up and submit a new topic. G5Them Support Team will be glad to assist you.
Thank you for choosing G5Theme!!