We don't provide license key of the premium plugin (WPBakery Page Builder or Revolution Slider) in the download package, thus you can't find it in your package downloads (We bought the extended license of this plugin, for more details in Term & Policy here: https://codecanyon.net/licenses/terms/extended) It means that when these premium plugins are packaged with our themes:
 Support is limited
Auto-updating functionality is not included
However, don't worry! We will update our themes to run follow WPBakery Page Builder/Revolution Slider updates. This guide will cover how you can update the Slider Revolution plugin (similar to WPBakery Page Builder plugin)
Note: DO NOT uninstall/reinstall the plugin, as that would also delete your previously built sliders. Please follow this instruction to save previously built sliders once the update process is complete.
1. Find the version of the plugin you're currently using that is the latest version or not

Then find the copy of the latest version of the plugin from here: http://support.g5plus.net/forums/topic/download-revolution-slider-visual-composer/
2. Using FTP program to update
Navigate to the following directory: wp-content/plugins/revslider/rs-plugin
and then download a backup of the following folder: wp-content/plugins/revslider/rs-plugin/css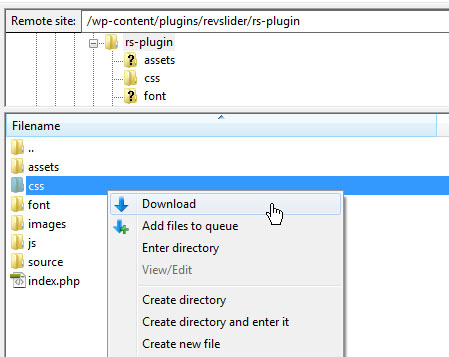 Next, delete the folders located inside the following directory: wp-content/plugins/revslider/ And then replace them with the folders located inside the "revslider" folder that can be found inside the zip file you downloaded from us.

The last step is to copy over the previous layers styles to the new version of the plugin. To do that, from the plugin's main admin page, refresh the page, and then click "Edit Slides" for one of your sliders, and then "Edit Slide" for one of the listed slides (any slide will do)

Next, inside the "CSS" folder that you backed up before updating the plugin via FTP, open the css/captions.css file in the Notepad editor, then inside the "Edit Slide" page, scroll to the "Layer General Parameters" section, and click the "Edit Global Style" button: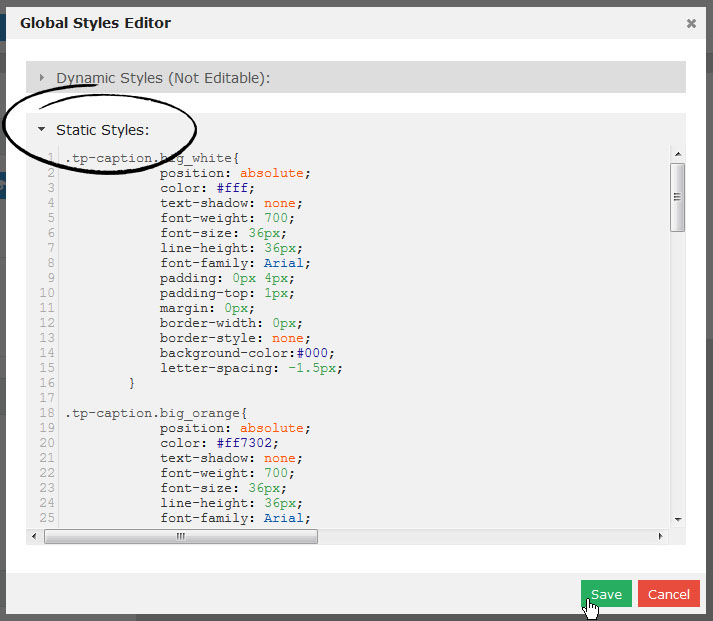 Finally, copy the CSS styles from the previously backed up "captions.css" file into the "Static Styles" section, and then click the green "Save" button at the bottom right of the popup.
If you have any troubles configuring your website applications with the above settings you can contact the G5Theme Support team by signing up and submit a new topic. We will be glad to assist you!