This article focuses on show you How to create mega menu (XMENU), for example we will create a new menu with 2 rows, 6 columns as Zorka Demo Data, it will look like below:

You can follow these step as below:
1. Go to Appearance >> Menus. Add 12 menu item from Home 1 to Home 12 and 1 menu item Home Blank to seperate 2 rows as image: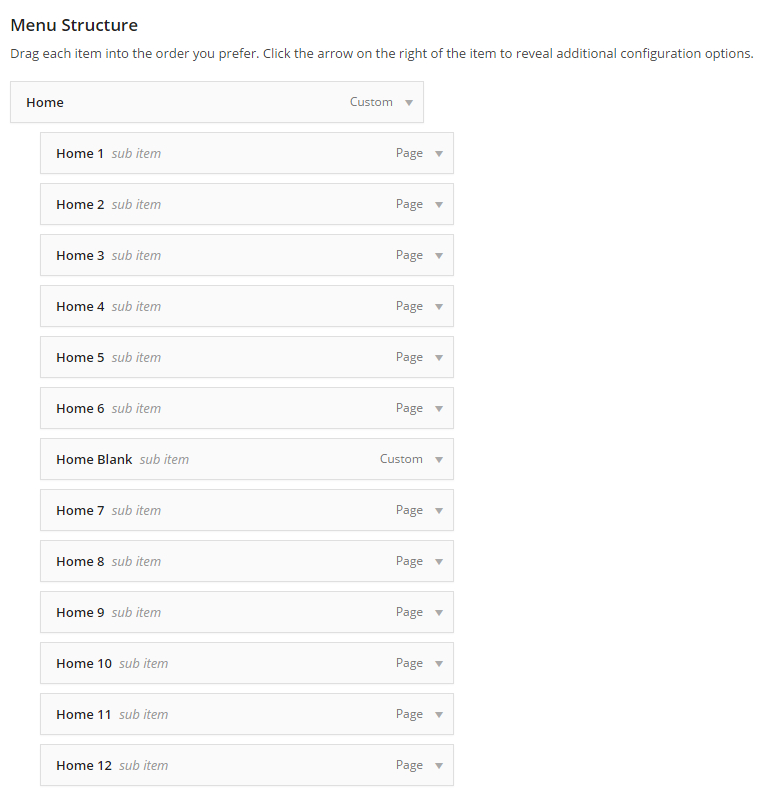 2. Config menu Home on Sub Menu tab: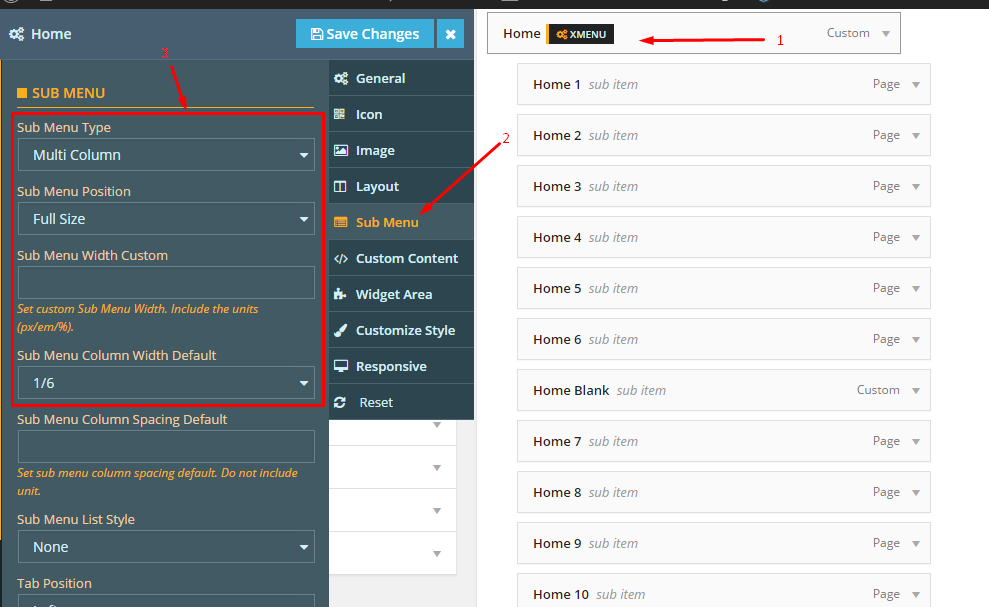 3. Config for Home 1 – Home 12 as:
3.1 Config Icon tab: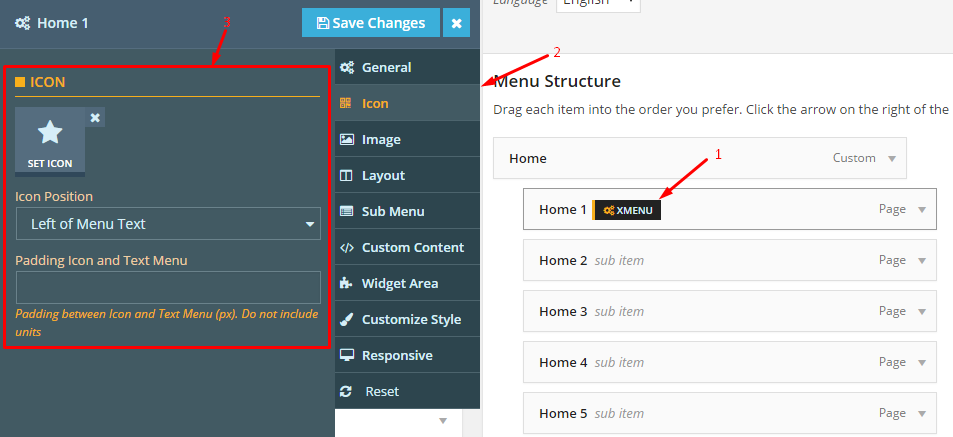 3.2 Config Image tab: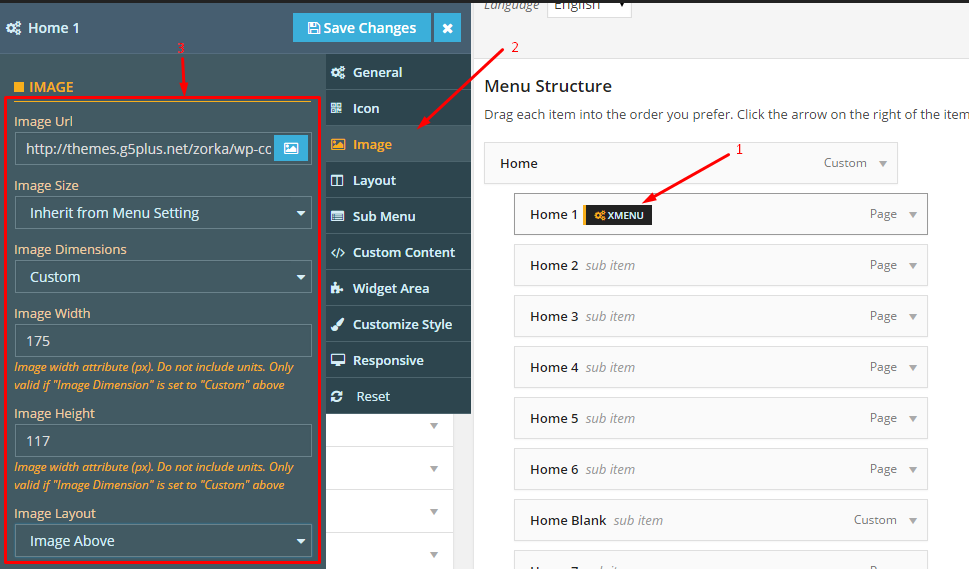 3.3 Config Layout tab: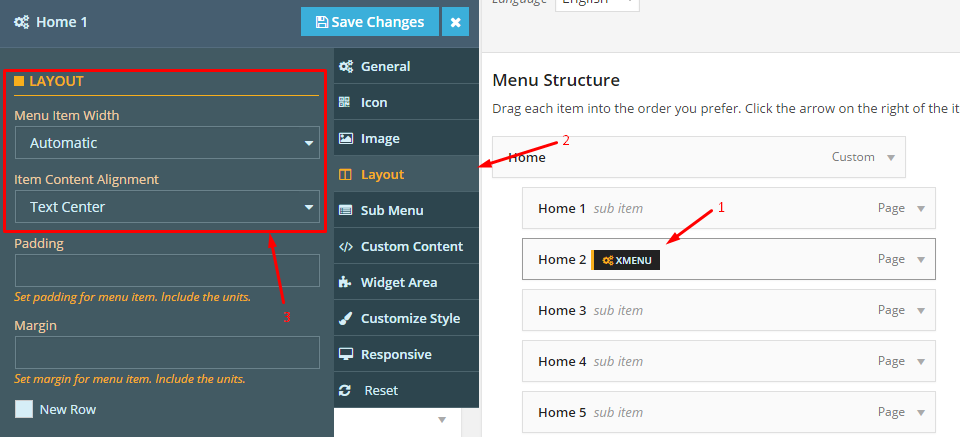 4. Config Home Blank menu on Layout tab: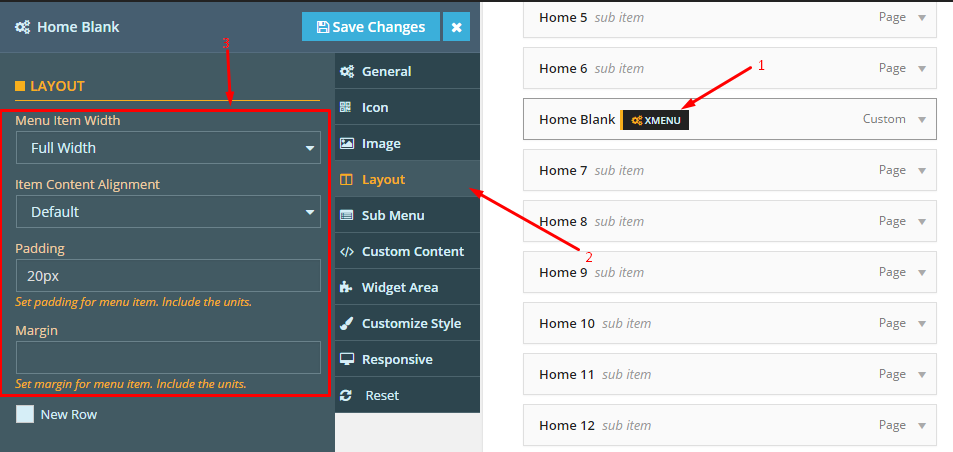 If you have any troubles configuring your website applications with the above settings you can contact the Support Center by signing up and submit a new topic. G5Theme Support Team will be glad to assist you.
Thankyou for choosing G5Theme!