Home OnePage aims to focus the user's attention to the content that they want. When you choose an item on Main Menu of OnePage, it immediately navigates to the section that you've chosen
OnePage sites have became a trend recently, and G5Theme can help you do it easily with below instruction:
Step 1 – You just have to create a Menu with Links as items.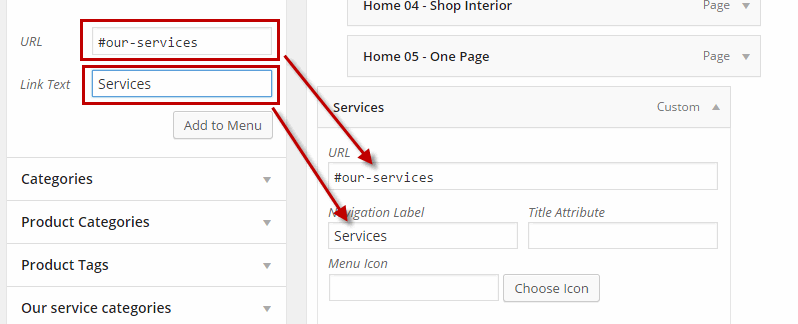 Step 2 – Go to your homepage, anywhere you want the menu item to navigate to section, please edit row by Visual Composer and type id on field: Row ID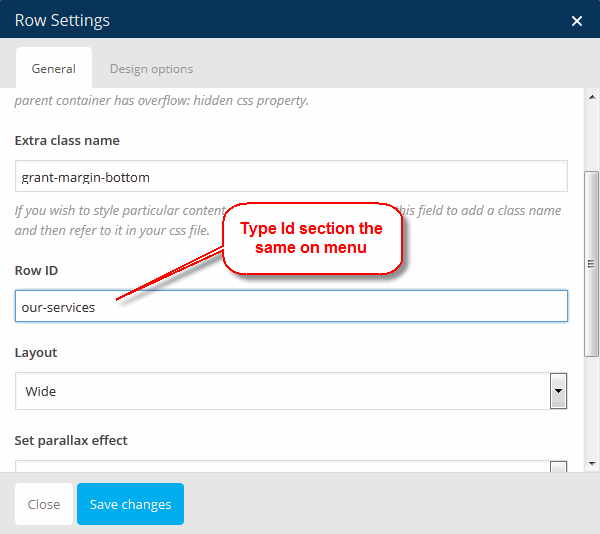 You could consult below video guide, we used ORSON theme for example but this process is similar to the process of building OnePage on other G5Theme item.
———
Specially, on ORION Theme, we have 2 styles of OnePage: OnePage and OnePage Float
In ORION, after 2 steps building content to your Homepage as above, scroll down to Page Settings area to choose style of OnePage and add custom CSS:
Custom CSS for OnePage Float: pd-left-30 pd-right-30 xs-pd-left-15 xs-pd-right-15

Custom CSS for OnePage Float: pd-left-30 pd-right-30